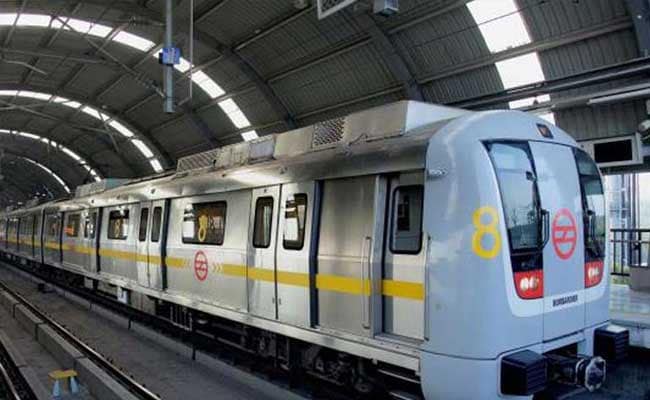 New Delhi:
The Delhi Metro today started full signalling trials of its new "driverless trains" along a 20-km-long stretch on the upcoming Pink Line, taking a major leap towards the eventual commissioning of the corridor.
The trials will test the automation of the new metro trains, equipped with Unattended Train Operations (UTO) and CBTC (Communication Based Train Control) signalling systems, which will significantly increase their frequency.
The trial runs will be conducted between South Campus near Dhaula Kuan and Majlis Park.
The 59-km-long Pink Line corridor when operational will be the longest in the metro network and will connect Majlis Park to north east Delhi's Shiv Vihar.
Trial runs on this line began on a 6.5-km-long stretch between between Mayapuri and Shakurpur stations in June.
"With the commencement of trials today, regular trials will also begin through Delhi Metro's highest point at Dhaula Kuan at a height of 23.6 metres, which is as high as a seven storey building," the Delhi Metro Rail Corporation (DMRC) said in a statement.
The corridor has come up along the arterial ring road that encircles the city and will be launched in stages between December 2017 and March 2018.
(Except for the headline, this story has not been edited by NDTV staff and is published from a syndicated feed.)