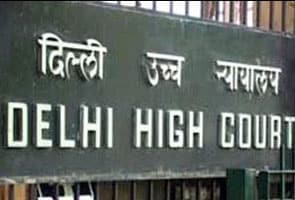 New Delhi:
The Delhi High Court on Thursday stayed for two weeks the Delhi government's notification of a 10-fold hike in court fees.
A division bench of Justices AK Sikri and Justice Rajiv Sahai Endlaw, staying the notification, asked the Delhi High Court Bar Association, the state government and the co-ordination council of all bar associations in Delhi to hold discussion to resolve the issue within two weeks.
The court's direction came following the government's assurance to hold talks with lawyers to discuss their demands on rollback of the hike.
The bench took note of the letter written by Delhi's Revenue Minister AK Walia assuring to resolve the issue.
In view of the letter, the court directed the parties to resolve the issue at the earliest.
"Having regard to the nature of controversy of the issue, resolve it at earliest within two weeks," the court said.
The order came on a plea filed by Delhi High Court Bar Association seeking to quash the government's Court Fee (Amendment) Act, 2012. The act came into force on August 1.
According to the association, the notification will put a heavy financial burden on litigants.
Bar association president and additional Solicitor General AS Chandhiok, seeking stay of the act, said: "The act is against the basic values and ideals of the administration of justice in a welfare state."
The government has increased the court fees to collect an additional Rs 450 crore annually.
Filing the petition against the government, the bar association said: "The rate at which the court fees is sought to be levied negates the concept of a fee and partakes the character of tax."
"The respondent, whose primary duty is to administer justice should do so out of public revenues and not put justice up for sale," said the plea.