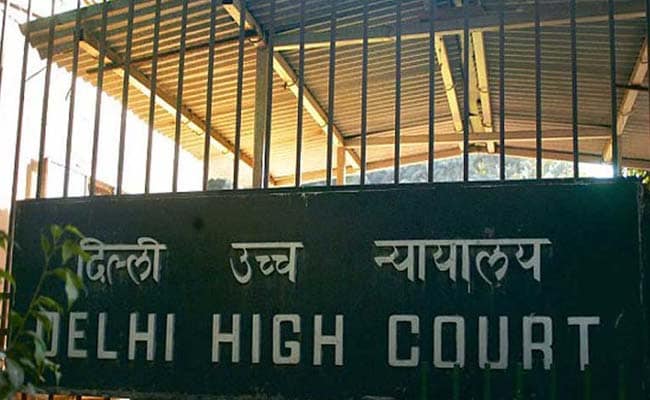 New Delhi:
Staging a protest is recognised as a constitutional right of the citizens but damaging or destroying public property and dumping garbage on roads as a mark of protest are "constitutionally impermissible", the Delhi High Court has said.
The court made the observations recently while taking cognisance of media reports that sanitation workers employed on contract basis by the New Delhi Municipal Council (NDMC) staged protests demanding regularisation of jobs and better wages and dumped garbage outside prominent buildings such as Shastri Bhavan and Rail Bhavan in the Lutyens' zone on May 24.
A bench of Acting Chief Justice Gita Mittal and Justice SP Garg said it could not be denied that dumping of garbage would not only be a detriment for the environment but would also imperil public health and such acts are offences under several penal provisions and municipal enactments.
In its order, the court said that while protests may be permissible, the nature of the protest certainly is questionable.
"We find more and more instances where in claimed enforcement of their rights or protest for perceived violations, aggrieved persons are damaging or destroying public properties and harm is being inflicted on the environment.
"In the present case, garbage has been dumped on public streets as a form of protest. There are several instances of damage to public property including police stations, buses, railway tracks etc. While staging of protest is recognised as a constitutional right of citizens, however such protests are even constitutionally impermissible," the bench said.
Noting that the issue raised several concerns of larger public interest and needed immediate intervention, it said that the newspaper reports be registered as a writ petition in public interest.
The bench issued notice to the chairperson of NDMC for July 16 and directed him to place before it the list of workers who were involved in the protest.
It also issued notice to president of the Sanitation Workers' Union Ravinder Nath Bharti, whose name was mentioned in the news reports.
The protesting contractual workers had on May 24 also dumped garbage outside the NDMC's Convention Centre. The garbage had affected traffic in some areas. The workers had called off their strike on May 25.
This was not the first time that municipal staff had resorted to this manner of protest.
A few years back sanitation workers of the East Delhi Municipal Corporation (EDMC) had dumped garbage on roads and even prevented private players, temporarily hired by the civic body, from clearing the refuse.
They were protesting against non-payment of wages for several months.
The high court had to step in and issue directions to ensure cleanliness in the areas under the control of the EDMC.