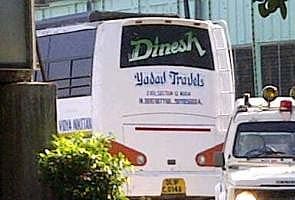 New Delhi:
The 23-year-old medical student who was gang-raped and hit with an iron rod for nearly 45 minutes on a Delhi bus is in critical condition, say her doctors.
This morning, she was conscious and doctors were intermittently using a ventilator support system for her. But in the evening, worried doctors decided that the ventilator will not be removed till her condition improves.
"Her condition is critical and deteriorating. In the morning, she was better but, in the evening, the situation fluctuated and her health deteriorated," Dr BD Athani, Medical Superintendent of the hospital, told PTI.
She has been scribbling messages for doctors and nurses.
The injuries in her private parts and abdomen are "extremely serious," said one source at the government hospital where she is being treated.
Four men including the driver of the bus have been arrested, Delhi's police commissioner Neeraj Kumar said. Searches are underway in Rajasthan, Bihar and eastern Uttar Pradesh for two other men who assaulted the student and a male friend on Sunday night.
(Read: How police cracked Delhi gang-rape case)
The student was on her way home after watching
The Life of Pi
at a South Delhi mall with a male friend. When the couple boarded a bus at about 9 pm, a group of men who were on the bus began harassing her, asking why she was out late with a man. When her friend tried to intervene, he was gagged and then hit mercilessly with an iron rod. Five men then hit the woman with the same rod and gang-raped her while the driver kept the bus moving. At about 11 pm, the couple was thrown semi-naked onto the road.
A passer-by phoned the police which then collected the couple and moved the pair to hospital.
Home Minister Sushil Kumar Shinde told parliament today that the government will push for a fast-track trial with daily hearings for the case.