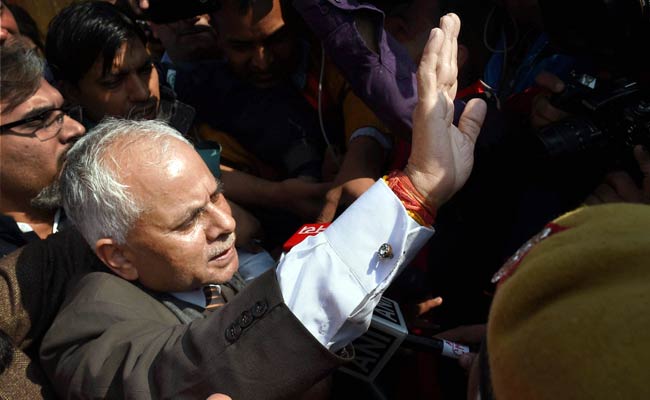 New Delhi:
The man who defeated the BJP's presumptive chief minister Kiran Bedi in her first ever election is the Aam Aadmi Party's SK Bagga, an advocate and a social worker.
Ms Bedi lost by over 2,200 votes to Mr Bagga.

The 60-plus AAP candidate, who is described by his supporters as a soft-spoken, confident man, pitched his battle with Kiran Bedi as an "insider vs outsider" contest.

The BJP's choice of Krishna Nagar in east Delhi for Ms Bedi, who stays in south Delhi's Uday Park, was tactical. This was one of its safest seats, having voted the BJP's Harsh Vardhan for years. The party had, however, reckoned without seething resentment in the ranks over Ms Bedi's eleventh hour entry as Chief Ministerial candidate.


"Kiran ji was an outsider, I'm a local resident of this constituency, I was brought up here," said Mr Bagga, who has stayed in the area for over four decades.
The Congress has fielded Bansi Lal, a municipal councillor.
In 2013, Congress candidate Vinod Kumar Monga had placed second after then Chief Ministerial candidate Harsh Vardhan, while AAP's Ishrat Ali Ansari was third. This time, amid tidal support for AAP, neither the BJP nor the Congress stood any chance in Krishna Nagar.