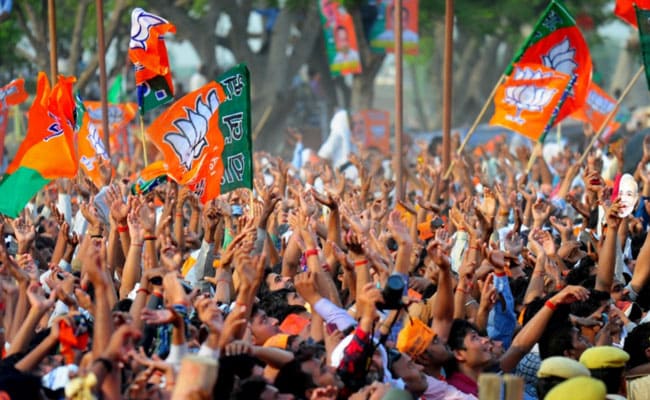 New Delhi:
The Delhi BJP on Saturday expelled its 21 members, including five sitting councillors, from the party for six years for allegedly being involved in the anti-party activities ahead of the April 23 civic polls.
Four outgoing councillors Dr Pankaj Singh from Ranhola, Krishna Gehlot from Navada, Praveen Rajput from Sagarpur West, Sandhya Verma (Patparganj), and Nikki Singh from New Ashok Nagar were expelled for contesting the civic elections against the party's official candidates, the party said in a statement.
Also, party leader and former Delhi University Students' Union president Manoj Chaudhary has been expelled for the anti-party activities, Delhi BJP media in-charge Praveen Shankar Kapoor said in the statement, adding that all the 21 were expelled for six years from the party.
The BJP, in this year's polls to the three civic bodies, has decided not to give tickets to all its sitting councillors in the three corporations.
About nine councilors had filed nominations against the party's official candidates. A couple of sitting councilors have switched over to Congress against the party decision.
Voting for 272 wards of three municipal corporations will be held on April 23 and counting of votes will take place on April 26.