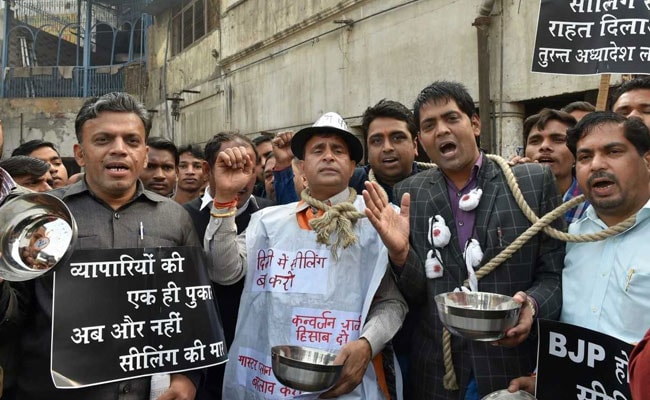 New Delhi:
A special enquiry committee of the Delhi Assembly probing the ongoing sealing drive today sought a list of properties sealed during the exercise which started in December last year, sources said.
The committee had summoned the commissioners of three municipal corporations who appeared before it today.
"They were asked to provide a list of properties sealed between December 23 to January 15," they said.
The direction was given as it has come to light that some properties were sealed by civic bodies "without any specific direction" from the Supreme Court-appointed monitoring committee that is overseeing the drive, they said.
The commissioners were also directed by the committee to devise a mechanism to stop alleged "blackmailing and extortion" in the name of sealing drive, sources said.
The commissioners told the committee that the relevant information regarding notification of 351 roads for commercial activity will be provided to the Urban Development Department of the Delhi government by Wednesday, they added.