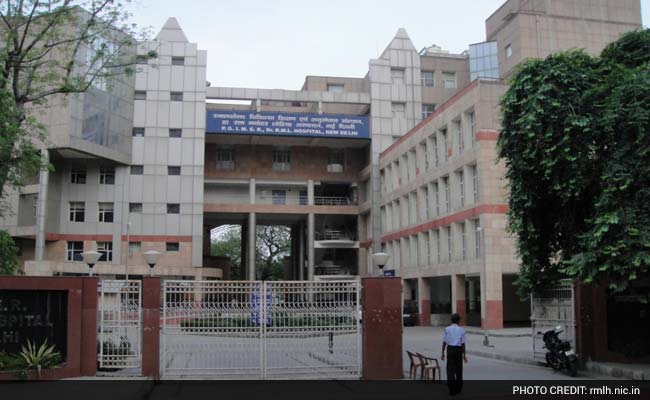 New Delhi:
Gearing up for a possible worsening situation in tackling COVID-19, the Ram Manohar Lohia Hospital (RML) has acquired refrigerated containers to keep bodies as the mortuary in the hospital has limited capacity.
These refrigerated containers have a capacity to store at least 12 bodies at a time, while the hospital's mortuary has a capacity to accommodate about 18 bodies.
Dr Minakshi Bhardwaj, medical superintendent of RML hospital said, "The refrigerated containers have been bought as a precautionary measure to keep bodies if needed. Our hospital mortuary has the capacity to keep 18 bodies."
The hospital was the first nodal healthcare centre in Delhi for COVID-19 treatment since January.
A senior official at the hospital informed that so far there have been 172 deaths related to coronavirus infection.
"The hospital has reported over 1400 admissions to date (including suspected)," the official said.
World
Coronavirus has spread to 188 countries. The total confirmed cases worldwide are 1,20,37,599 and 5,49,401 have died; 49,05,972 are active cases and 65,82,226 have recovered as on July 9, 2020 at 9:36 am.
India
In India, there are 7,67,296 confirmed cases including 21,129 deaths. The number of active cases is 2,69,789 and 4,76,378 have recovered as on July 9, 2020 at 8:00 am.
State & District Details
State
Cases
Active
Recovered
Deaths

223724 6603

91084 1771

123192 4634

9448 198

Sri Potti Sriramulu Nell*

296

22259 1062

10894

11101 1356

264 12

28877 2062

16531 1230

11876 778

470 54

2039 136

824 85

1207 51

8

122350 3756

46483 641

74167 3051

1700 64

6195 301

2609 194

3559 107

27

3525 110

676 26

2835 84

14

Jayashankar Bhupalapally

9

29536 1924

11933 921

17279 992

324 11

10624 527

3570 218

7006 303

48 6

16036 409

3420 183

11987 219

629 7

38333 783

9051 198

27289 569

1993 16

22063 659

4715 358

16866 291

482 10

18690 691

4302 227

14106 461

282 3

31156 1188

9980 466

20331 704

845 18

104864 2033

23452

78199 3982

3213 48

13336 814

4591 412

8729 400

16 2

133 8

62 7

71 1

0

13189 619

3528 346

9554 270

107 3

24823 986

7705 462

16291 501

827 23

North And Middle Andaman

1

149 2

72

77 2

0

1008 78

514 32

480 46

14

287 11

176 7

109 4

2

657 32

353

304 61

0

0

0

0

0

3096 100

904 34

2170 66

22

1761 57

436

1324 76

1

1041

204

836

1

9261 330

3545 156

5567 168

149 6

1101 18

257

833 43

11

Shahid Bhagat Singh Nagar (Nawanshahr)

99

6907 158

1901

4828 274

178 3

3258 28

562

2650 29

46 3

1435 5

642

793 22

0

513 19

104 18

402 1

7

80

36

43

1

197

64

133

0

0

0

0

0