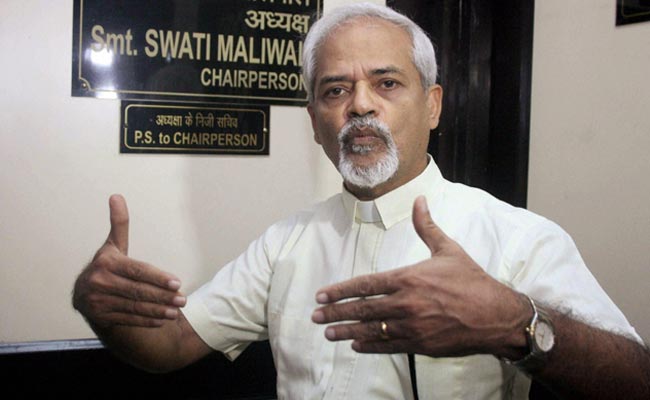 St Stephen college's principal Valson Thampu, facing allegations of dissuading a student from filing a sexual harrassment case, on Wednesday said the "controversy has strengthened" the college.
"The controversy has strengthened the college. It has made people respect each other much more. My community respects me much more, than they did two years ago," Mr Thampu told IANS, after a public lecture on 'Vision for Education', organised by the college.
Referring to himself as 'controversies' child', Mr Thampu, said he knew "controversy would be part of my service, right when I assumed the position".
After he resigned from the college in 2003, Mr Thampu said, it was not "common" for someone to return to the same college as the principal, and therefore he expected controversies.
"I welcome controversies. As an academic, many things can be understood only through debates and controversies. I'm not averse to controversy," Mr Thampu said.
As a part of the lecture, Mr Thampu also highlighted various issues regarding the education system, particularly in Delhi University.
"Internal assessment in the university has been a scandal," he said, adding that there was a need to reorient education, especially in St Stephen's, "from elitism and success to personal growth and social transformation".
Mr Thampu was embroiled in controversy after a research scholar at Delhi University accused a chemistry professor at the college of sexually harassing her during her Ph.D study.
She also released a voice recording about her purported conversation with Mr Thampu and the professor and alleged that the principal was seeking to protect the professor while trying to dissuade her from filing a complaint.