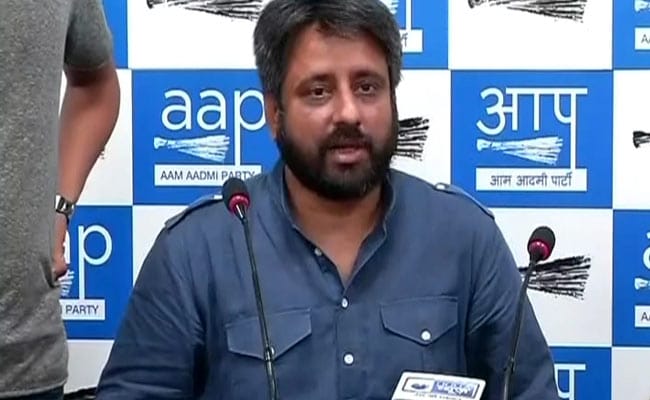 New Delhi:
A Congress worker has filed a complaint with the police alleging that he was threatened by AAP MLA Amanatullah Khan at an event here.
Police said they have registered a case and are probing the matter.
Sayad Faizan accused Mr Khan of threatening him on August 9.
He claimed that Mr Khan's associate threw a tub at him, injuring his right thumb, police said.
There is no video evidence of the alleged incident and no CCTV was installed at the spot, they said.
In January also, Mr Faizan had accused Mr Khan of thrashing him.