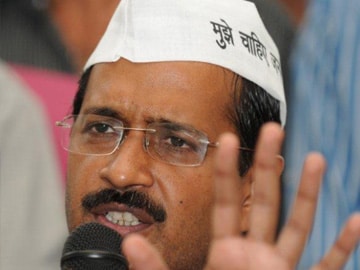 New Delhi:
The Congress has offered unconditional support to Arvind Kejriwal's Aam Aadmi Party should they be ready to form the next government in Delhi.
"We don't want to put an extra burden on the people," Shakeel Ahmed, Congress General Secretary in-charge of Delhi wrote to Lieutenant Governor Najeeb Jung.
Mr Kejriwal, who is the convenor of AAP, is scheduled to meet Mr Jung tomorrow morning at 10:30 am to discuss government formation.
AAP won 28 seats in last week's Delhi assembly elections, emerging as the second largest party after the BJP, which has 31 seats. The Congress has eight seats, which can help AAP to get to 36.
Mr Kejriwal's party has refused to either give or take support to form a government. It says the onus is on the BJP as the single-largest party. "We would be sticking to our stand that we would neither take support to form the government nor support Congress or BJP," Aam Aadmi Party's Manish Sisodia said.
Yesterday, Dr Harsh Vardhan, the BJP's chief ministerial candidate, said, "We needed 36 for a majority, we are short by four. Politics has to be done with honesty...it is better for us to sit in the opposition and work for the people." He said he had handed a letter to Mr Jung informing him of the decision. "Any party that wants to form a government in Delhi and prove its majority is welcome to do so."
Senior BJP leader Arun Jaitley tweeted: "Congress offers to support Aam Aadmi Party (AAP) - the convergence of those who wear honesty on their sleeve with the not so honest."
Narendra Modi and other top BJP leaders have reportedly ruled out trying to form government by cobbling up a majority. The BJP's reluctance to do so is seen as a fallout of the public mood after Mr Kejriwal's one-year-old party claimed enormous voters' support with the promise of clean politics.
If no party comes forward for government formation the Lieutenant Governor will have to recommend President's Rule. He will then run the government with the help of advisers till fresh elections are held within six months."
Both the BJP and the AAP have told their newly-elected legislators to prepare for fresh elections.