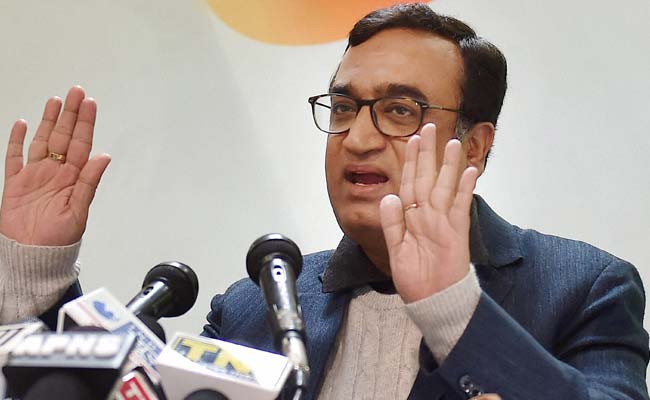 New Delhi:
The Congress has expelled 73 members from its Delhi unit for six years after the dismal performance of the party in last month's civic body elections.
The action was initiated against those who defied the party's directions and contested against official Congress candidates or fielded their relatives in the Municipal Corporation of Delhi or MCD elections held in April, said Narendra Nath, chairman of disciplinary committee of the Delhi Congress.
Though dissident activities had plagued all the three main parties during the MCD polls, the BJP, the Aam Aadmi Party and the Congress, this is the first major action by any of them.
The Congress had managed to win only 31 of the 272 wards in South, North and East Delhi Municipal Corporations, placing third behind the BJP and AAP.
"The decision to expel the rebels and their relatives who fought MCD elections against party candidates was taken unanimously in a meeting of the disciplinary committee," Mr Nath said.
He said that the party is also going through complaints of anti-party activities by senior party leaders in the civic body polls and will issue show cause notices after scrutiny of the complaints by party candidates in MCD polls.
Those who have been expelled from the party include four former councillors.
"A curious case was that of sitting Nangli Sakrawati councillor Satender Singh Rana. He was given party ticket from Chhawla ward but he fielded his wife against our candidate from Nangli ward," Mr Nath said.
Similarly, the then sitting Kasturba Nagar ward councillor Ravi Kalshi, who was denied ticket in MCD polls, fielded his daughter-in-law against the Congress. Both were expelled, he said.
Ex-councillors Ramesh Pandit from Ghondli and Dharmender Singh from Karawal Nagar West have also been expelled.
The complaints of anti-party activities were submitted by party candidates in MCD polls on the instructions of Delhi Congress chief Ajay Maken.
There was discontent in a section of the party over ticket distribution for MCD polls this year under the leadership of Mr Maken whose role was questioned by senior leaders including former Chief Minister Sheila Dikshit and ex ministers AK Walia and Arvinder Singh Lovely.
Mr Singh quit the Congress and joined the BJP days before MCD elections on April 23. The BJP registered an impressive victory by winning 181 wards, while first timer AAP won only 41 wards in the polls.