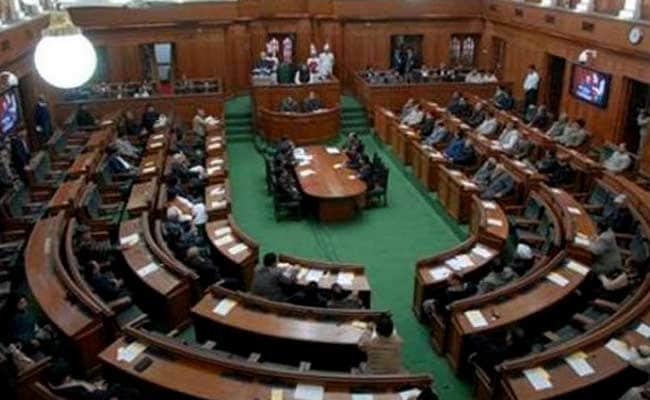 New Delhi:
Delhi Assembly on Thursday passed a motion on recovering Rs 18,560 from the pay of BJP lawmaker Om Prakash Sharma towards the cost incurred in replacing a mike damaged by him during Budget session and warned him not to repeat such action.
The motion, moved by AAP legislator Bhavna Gaur, was put to voice vote which received a near unanimous approval from the members.
AAP has 67 MLAs in the 70-member Delhi Assembly. Leader of Opposition Vijender Gupta opposed the move saying that the nine-member ethics committee of the House that took a call on the matter was dominated entirely by AAP.
"And Mr Sharma did not do it (damage) deliberately," Mr Gupta said.
Mr Sharma, BJP's Vishwas Nagar lawmaker, has been suspended from the entire session for allegedly using derogatory remarks against AAP legislator Alka Lamba.
The recommendations were made in the First Report of the Ethics Committee, which was tabled in the Assembly by AAP MLAs Narayan Dutt Sharma and Bhavna Gaur.
BJP MLA Sharma had broken the mike at his table on the last day of the Budget Session of the Delhi Assembly alleging that it had been turned off.
Speaker Ram Niwas Goel had sent to the disciplinary committee AAP MLA Somnath Bharti's resolution that an MLA's salary be deducted if he/she damages any property.