New Delhi:
The driver of a cash van who fled with Rs. 22.5 crore from southeast Delhi on Thursday afternoon was arrested by the police early this morning, after a 12-hour hunt. The theft is believed to be the biggest cash heist in the city.
Pradeep Shukla was caught in a warehouse close to the place where the van was found abandoned last night. All but Rs 11,000 have been recovered from him. Sources say he used this money to buy clothes and a watch and later slept at the warehouse with boxes containing the remaining cash.
The driver fled with the money yesterday when the armed security guard with him stepped out of the van near Govindpuri Metro station to relieve himself. He reportedly told the guard that since he could not stop the vehicle near the metro station, he would take a U-turn and come back. When the guard returned, the vehicle and the driver were nowhere to be seen.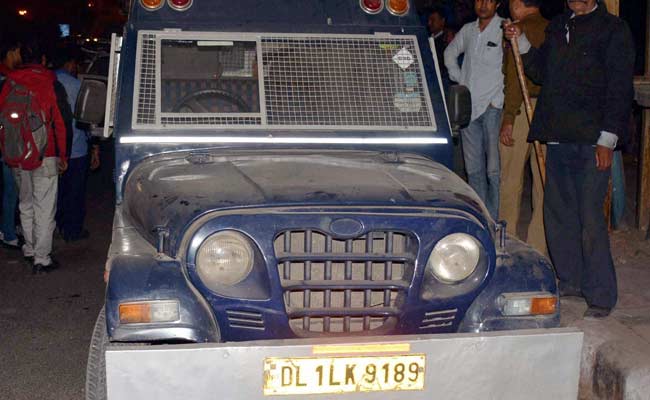 The guard, Vinay Patel, then informed the Axis Bank branch whose cash they were transporting. The bank authorities immediately called up the police.
Vans transporting cash for banks are permitted to ferry a maximum of Rs 10 crore at a time. Interestingly, papers recovered from this van suggested Rs 12.5 crore were being transported. The First Information report or FIR however said Rs 22.5 crore were looted.
Sources say around two-three months ago, shots were fired at another van that was being driven by the same driver. He had then managed to prevent a loot.
Five teams of the Delhi Police along with a special crime branch team were deployed to hunt for the driver and the van (DL 1LK 9189), which was found at a petrol station in the evening close to the spot where the driver had left the guard. However, the boxes of cash were missing; they were recovered from the warehouse where the driver was hiding.
Scores of police check points were set up across the city and checking was intensified at borders. CCTV videos were also obtained from nearby areas and eyewitnesses were examined.
Police said that this could be the biggest cash heist in Delhi after the January 2014 gunpoint robbery of Rs. 7.69 crore from a businessman at BRT corridor near Moolchand flyover.