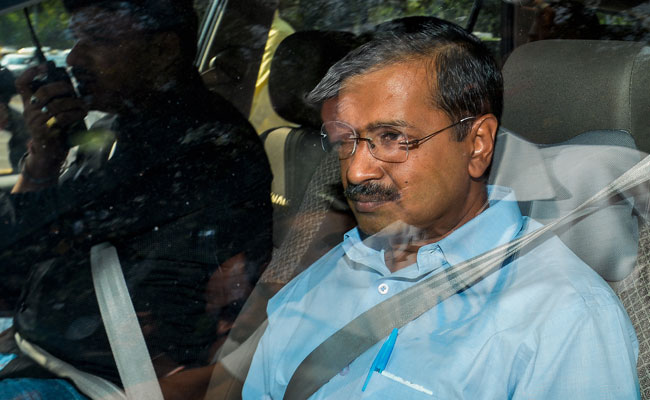 New Delhi:
The Delhi High Court said today that the remarks made by Arvind Kejriwal's lawyer Ram Jethmalani against Finance Minister Arun Jaitley in court yesterday were "scandalous". Mr Kejriwal could now confront a larger claim than the current 10 crores sought by Finance Minister Arun Jaitley for defamation. While being cross-examined in court on Wednesday, the Finance Minister was described as "a crook" by Ram Jethmalani, who is representing Mr Kejriwal. Mr Jaitley asked if the slur had been "authorised" for use by the Chief Minister. When Mr Jethmalani said it had, the Finance Minister said he could seek "aggravated damages."
Hearing the case, Justice Manmohan said if such remarks were made on Mr Kejriwal's instructions, then he should "first step into the box and make good his allegations" before continuing with Mr Jaitley's cross examination.
"If such allegations have been made on instructions of Defendant 1 (Arvind Kejriwal), then no point in continuing with cross examination of plaintiff (Arun Jaitley) any more. Let Defendant 1 make good his allegations. Let him step into the box," the judge said.
Mr Jaitley's senior advocates Rajiv Nayar and Sandeep Sethi had raised the issue before the court saying they want a clarification from Arvind Kejriwal whether the remarks were made on his instructions or by Ram Jethmalani on his own.
The remarks were made yesterday by Mr Jethmalani before Joint Registrar Deepali Sharma when Mr Jaitley was being cross-examined in the Rs 10 crore civil defamation case filed by him against Arvind Kejriwal and five other AAP leaders for accusing him of financial irregularities in the Delhi and District Cricket Association or DDCA of which he was the President from 2000 to 2013.
Five AAP leaders -- Raghav Chadha, Kumar Vishwas, Ashutosh, Sanjay Singh and Deepak Bajpai -- along with Arvind Kejriwal are also facing a criminal defamation case filed by Mr Jaitley on the same issue.
The issue cropped up before Justice Manmohan who was hearing an application moved by Mr Chadha for making amendments in his written submission filed in reply to Arun Jaitley's plea.