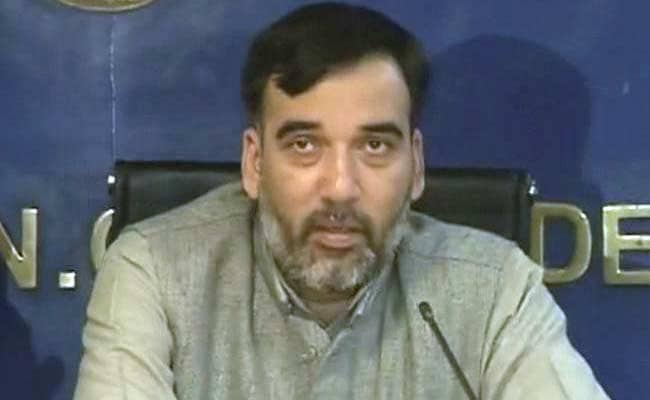 New Delhi:
Delhi Transport Minister Gopal Rai and Power Minister Satyendra Jain held a press conference on pollution in Delhi.
Here are the highlights of the press conference:
Questions were raised that the transport system wasn't strong enough. We've been holding meetings to decide this: Gopal Rai.
4,000 contract buses will be ferried, says Gopal Rai.
2,000 CNG school buses will run as public transport. So 6,000 buses were present and an additional 6,000 buses will run: Gopal Rai.
These extra buses will be paid in the Cluster Bus model, says Gopal Rai.
In the 2,000 school buses, 50 per cent seats will be reserved for women: Gopal Rai.
Auto rickshaws will be doubled. One auto can be run by two drivers in two shifts: Gopal Rai.
We'll be launching the Poochho app tomorrow. People can book an auto with this App and it will be available for download on December 25: Gopal Rai.
We are talking to railways to increase frequency of the Circular Suburban Rail, says Gopal Rai.
All bus lanes in Delhi will be marked. By December 25 or maximum by January 1 potholes and other repairs will be done on roads: Delhi Minister Satyendra Jain.
Pollution checking of construction sites will be enforced. Penalties on trash burning will be enforced strictly: Satyendra Jain.
Heavy penalty on obstructing buses in bus lane, says Satyendra Jain.
Rs 5,000 fine on burning trash and leaves. Citizens can complain through Swacch Delhi App: Delhi government.
We want to appeal to people those who have illegitimate PUC certificates, to get legit ones: Delhi government.