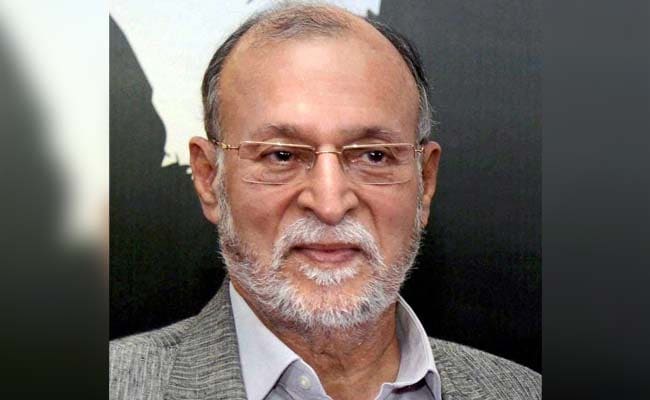 Highlights
Ex-bureaucrat Anil Baijal becomes Delhi's next Lieutenant-Governor
Mr Baijal retired in 2006 as the Secretary of Urban Development Ministry
Najeeb Jung unexpectedly submitted his resignation on December 22
New Delhi:
Former bureaucrat Anil Baijal has been appointed Delhi's next Lieutenant Governor, a post that fell vacant after the surprise resignation of Najeeb Jung last week. The formal appointment from President Pranab Mukherjee came this evening after a recommendation from Prime Minister Narendra Modi's Office.
Mr Baijal, 70, retired in 2006 as the Secretary of the Urban Development Ministry. A Union Home Secretary, he had been shifted to the Urban Development Ministry in a rejig after the UPA government came to power in 2004.
A former vice-chairman of the Delhi Development Authority, Mr Baijal was involved with the designing and roll-out of Rs 60,000 crore Jawaharlal Nehru National Urban Renewal Mission launched by the Manmohan Singh government.
He was also on the executive council of the think-tank Vivekananda International Foundation, several of whose former members, including National Security Advisor Ajit Doval, have been appointed to senior positions by PM Modi's government.
Najeeb Jung had unexpectedly submitted his resignation on December 22, almost 18 months before his tenure was scheduled to end. His tenure had been marked with constant conflict with Chief Minister Arvind Kejriwal since the Aam Aadmi Party government swept to power in Delhi in 2015.
Accusing Mr Jung of being the "Centre's agent", Mr Kejriwal had alleged that the BJP-led Central government was carrying on a proxy war with the Delhi government through him.