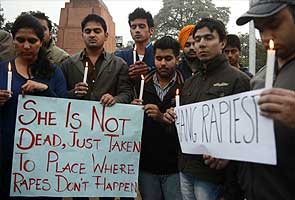 New Delhi:
The 17-year-old who was arrested along with five adults after a student was fatally gang-raped on a Delhi bus will be investigated for charges of rape and murder, a juvenile court in Delhi has decided. Hearings will begin on March 6.
The attack on 23-year-old Amanat (NOT her real name) united India in grief, shock and a campaign for tough new laws to punish crimes against women.
Based on the evidence submitted by the police, which has described him as "an equal participant in the crime," the Juvenile Justice Board will begin the equivalent of a trial- "an enquiry against the juvenile in conflict with the law."
Amanat and her male companion were attacked on December 16; she died two weeks later. Her friend has testified in a special fast-track court that's trying the five adult suspects. If convicted, they could face the death penalty.
The sixth suspect says he is 17. The police contested that claim, but school documents were accepted as proof of his age by the Juvenile Justice Board. He has pleaded not guilty.
If he is found guilty he faces a maximum of three years in a reform facility.
The student's family has said that all six suspects must be proven guilty and hanged.