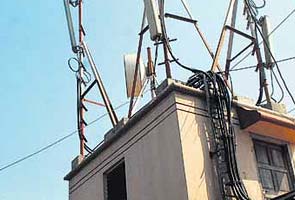 New Delhi:
Airtel network was restored in some parts of Delhi after an outage in the national capital that lasted just over a couple of hours.
The company attributed the problem to a technical outage that affected some of their circuits.
An official Airtel statement said, "An unforeseen technical outage had affected services on some of our circuits. As a result, some of Airtel Delhi Mobile subscribers have experienced connectivity issues. The network is up now. We deeply regret the inconvenience."
Lines seemed to have been down since about 6:45 p.m. today. Twitter was abuzz with customers complaining about the lack of network coverage in all parts of Delhi and its neighbouring areas.
Ravsharm from Noida said: "@airtel in Not a single airtel mobile is working in Sector 61, Noida."
Bharat k tweeted from East Delhi: "#Airtel network gone in east Delhi. Customer service busy."
Our efforts to reach Airtel customer service at the time also ended with a busy response. We were not able to reach the Airtel spokespersons too, probably because of the same outage.
Customers had not been able to reach Airtel's customer care for a long time too.
Aanondo, another Airtel customer tweeted, "Is the Airtel n/w down? What's the problem and how can the CC lines be busy for the past 1.5 hrs."