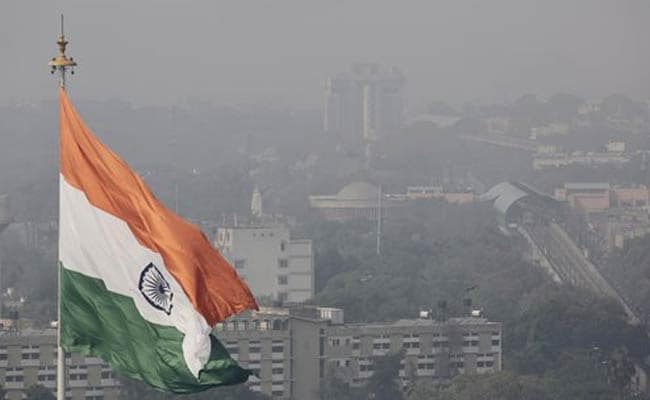 New Delhi:
The ruling Aam Aadmi Party of Delhi has proposed that schools of the city be shut and children stay home in view of mounting pollution over the last 24 hours, following the example of Beijing, which has been wrapped in thick smog for the last three days.
The pollution reading in Delhi has been 500 units since yesterday - the maximum that can be recorded by the scales of Pollution Control Board. It means that the level of particulate matter in Delhi's air is at least 10 to 16 times higher than what is considered safe.
"If the pollution levels reach a point where it can cause irreversible health damage to people, we have to shut down schools and markets... and I think it has come to that point now," said Ashish Khetan, Vice-chairman of Delhi Dialogue Commission, an advisory body of the AAP government.
But the Delhi pollution board disagrees. "Can somebody say that pollution levels at home are better than pollution levels in school? Such knee-jerk reactions are of no use," said Ashwini Kumar, chairman of Delhi Pollution Control Committee. The need of the hour is to tackle the problem, but "not through hypocrisy and fear", he said.
The presence of particulate matter in air, which is high enough due to consumption of fossil fuel like coal, increases here in winter due to copious burning of leaves, rubber and garbage in every neighbourhood by the poor.
The issue comes in the backdrop of the global climate in Paris, where India has contended that the developed countries take the lead to counter climate change.
With 200 million people with no access to electricity, India has said it will not accept any restrictions on its use of coal. But Prime Minister Modi had outlined an ambitious programme under which the nation will increasingly generate and consume clean energy.
The AAP government, meanwhile, is looking to citizens for fresh ideas. The Delhi Dialogue Commission and the University of Chicago have started a joint venture and a first-of-its-kind competition focussed on improving air quality by soliciting ideas from citizens. The prize money is Rs 2crore.