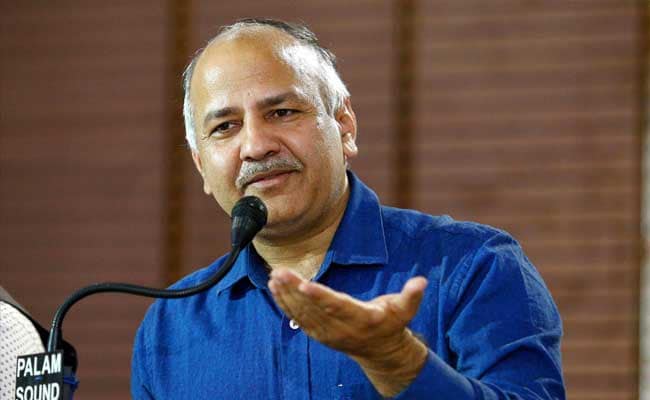 Highlights
Delhi to cancel holidays on birth, death anniversaries of famous people
Yogi Adityanath cabinet earlier this week cancelled 15 such holidays
AAP government should go beyond what'd been done in UP: Shailaja Chandra
New Delhi:
Delhi will follow Uttar Pradesh in cancelling public holidays on the birth and death anniversaries of famous people, deputy Chief Minister Manish Sisodia said today, praising UP Chief Minister Yogi Adityanath's decision to slash 15 such holidays in his state.
The rare praise for the BJP from Arvind Kejriwal's Aam Aadmi Party came in a series of tweets from Mr Sisodia, who is also Delhi's education minister. "The Uttar Pradesh government has taken a good initiative in this matter. We should always be ready to learn from other states," he said.
दिल्ली सरकार भी महापुरुषों के जन्म अथवा निर्वाण दिवस पर होने वाली छुट्टियां रदद् करेगी। इस बारे में मैंने मुख्य सचिव को निर्देश दिए हैं।1/3

— Manish Sisodia (@msisodia) April 28, 2017
"The Delhi government too will cancel holidays on the birth or death anniversaries of eminent personalities," Mr Sisodia tweeted, adding that he has instructed Delhi's chief secretary to implement this.
The Yogi Adityanath cabinet had earlier this week cancelled 15 public holidays, saying, "Instead, students in schools and colleges would now be taught about the great personalities on these days."
उत्तर प्रदेश सरकार ने इस मामले में अच्छी पहल की है। हमें अन्य राज्यों से सीखने के लिए हमेशा तैयार रहना चाहिए। 2/3

— Manish Sisodia (@msisodia) April 28, 2017
The UP chief minister had a list of 42 public holidays, 17 of them birth or death anniversaries, to edit. The Delhi government of Chief Minister Arvind Kejriwal is likely to have far less choice. Delhi has about 20 public holidays, only three of them including Gandhi Jayanti, Valmiki Jayanti and Mahavir Jayanti are birth anniversaries.
Former Delhi Chief Secretary Shailaja Chandra said the AAP government should go beyond what had been done in Uttar Pradesh, and look at cutting other holidays too. "As a country, we already have one the largest number of holidays... And when courts, municipal offices, the jal board office... every government service is closed, the losers are the people," Ms Chandra, a strong votary of reducing the number of public holidays, told NDTV. "Government should look at how you can help citizens, how people can benefit... So many holidays don't help them. They should be curtailed," she said.
Mr Sisodia also tweeted today that the Delhi government "feels encouraged by the support at the national level to its initiative to eliminate the use of lal battis" by VIPs, referring to the Modi government's ban, without exception, on the use of red beacons.
Mr Sisodia's comments come two days after the Aam Aadmi Party was soundly defeated by the BJP in the Delhi civic elections. AAP leaders, including Mr Sisodia, initially made angry allegations that EVMs or electronic voting machines were rigged. But the party has since muted the aggression, with Mr Kejriwal setting the tone when he congratulated the BJP for its big win in all three municipal corporations for which elections were held and said his "government looks forward to working with the MCDs for the betterment of Delhi."
At a long party meeting yesterday, AAP leaders looked beyond EVMs as they assessed reasons for AAP's crushing defeat in the capital just two years after it swept the assembly elections winning 67 of Delhi's 70 assembly seats. They decided that AAP's organisational structure must be rebuilt.
In the two years in power Mr Kejriwal has constantly been at loggerheads with the BJP-led centre and its representative in Delhi, the lieutenant governor.
In the MCD elections AAP could win only 48 of the total 272 wards in the three Delhi municipalities. The BJP has won 181.