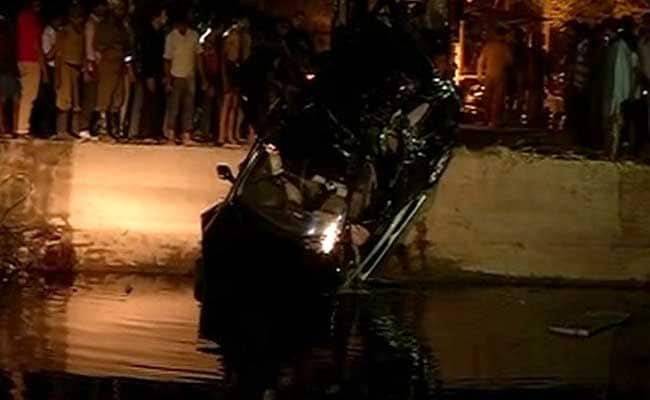 New Delhi:
Two brothers were killed while three of their friends were injured when their speeding SUV plunged into a drain after jumping a divider and hitting an ambulance in east Delhi's New Ashok Nagar area.
The incident took place around midnight when the five friends had set out for a joyride in a Renault Duster, the police said today.
The deceased have been identified as Deepak (20) and Pawan (18) while those injured in the incident are Kuldeep (22) Ravish (19), and Sunny (20). All of them were residents of Trilokpuri area in east Delhi. Driver of the ambulance was also injured in the incident.
"As the car reached near Dharamshila Cancer Hospital and Research Centre in New Ashok Nagar area, its driver lost control over the vehicle and it jumped the divider and hit an ambulance which was coming from the other side. The SUV then plunged into the drain," said a senior police official.
Locals jumped in the drain and managed to rescue Kuldeep, Ravish and Sunny even as a passer-by made a call to the police. All three of them were rushed to Lal Bahadur Shastri Hospital where they were administered first aid, he added.
"Bodies of Deepak and Pawan, who are brothers, were pulled out of the wrecked car only after several hours. Their family was informed and the bodies were handed over to them after post-mortem. A case of rash and negligent driving has been registered and further investigations are on," he added.