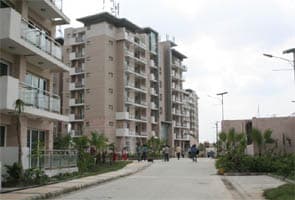 New Delhi:
Dissatisfied with the upkeep at the Commonwealth Games village, New Zealand is utilising the services of a specialised outfit to clean up the residential tower where its athletes and officials would be put up.
The team armed with cleaning equipments and liquid solutions have commenced their work at the Games Village.
While earlier tower number 31 was given to New Zealand, which would be sending a delegation of about 500 persons including officials and athletes, CWG Organising Committee (OC) have now given them tower number eight and nine.
Impressed by the quality of work being done by the Kiwi cleaning team, sources said today the OC is now contemplating to request them to help clean up other towers as well.
Commonwealth Games Federation Chief Executive Mike Hooper had termed the Games Village as "filthy and uninhabitable".
Besides delegates from New Zealand, those from Canada, Scotland and Ireland also had raised serious concerns regarding the hygiene at the village.
CGF President Michael Fennell had criticised the Organising Committee for the mess and said he had written a letter to the Cabinet Secretary raising concerns about the state of accomodation for athletes.