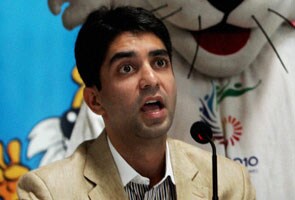 New Delhi:
Olympic gold medallist Abhinav Bindra and World Championship bronze-winner Gagan Narang are expected to be among the top shooters to be picked for the Delhi Commonwealth Games in the NRAI's selection committee meeting on September 1.
The trials for the October 3 to 14 event are set to start on Friday but top names are expected to make the cut whatever the results be, sources in the National Rifles Association of India said.
"Their reputation precedes them. Their world rankings and international records are such that current form hardly matters," said national coach Sunny Thomas.
Former world champion Bindra, who became India's first individual Olympic gold medallist in 2008 by clinching the top honours in the 10m air rifle event in Beijing, had a rather disappointing outing at this year's World Championships, finishing 25th in the qualifiers.
Narang had a better time at the event, clinching the 10m air rifle bronze to become the first Indian to qualify for the 2012 London Olympics.
"People like Abhinav, Samaresh Jung (pistol) and Manavjit Sandhu (trap) are almost certain to make it. They are the biggest names we have, they cannot be left out although the number of events they compete may vary," the sources said.
One name that might miss out on competing in at least his pet 50m rifle prone event is defending Commonwealth Games bronze medallist Sanjeev Rajput.
"I am not too sure about him. There is a remote chance he may make it but may have to forego his pet event," the source revealed.
Thomas said the current system of selection through trials has its share of problems because some shooters are at a disadvantage but insisted that every system has its flaws.
"It's not a perfect system but then which is. I think we will have a points-based system of selection from next year and that should be better then this," he said.