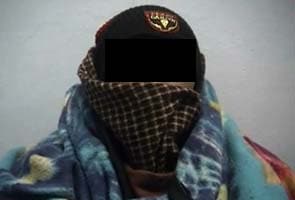 Gurdaspur:
In a case similar to the gang-rape of a physiotherapy student in New Delhi, a 29-year-old woman was allegedly gang-raped by seven persons in Gurdaspur in Punjab.
The victim was on her way to her village in Ghukla - which falls under Kahnuwan police station - in a bus when the driver and conductor kidnapped her and took her to an undisclosed location where they and their five accomplices gang-raped her last night, Raj Jeet Singh, Senior Superintendent of Police (SSP), Gurdaspur, told reporters.
He said five of the seven accused had been arrested while two others, who are yet to be identified, were still absconding. Based on the interrogation of the five accused, efforts were on to arrest the remaining persons, he added.
The victim, in her complaint, said that she was coming back from her parent's village in Jagatpur in Pathankot in a bus but the driver, Daler Singh, did not stop the vehicle at the bus stand in Ghukla.
Her request to the conductor, Ravi, to ask the driver to stop the bus went unnoticed.
They took her to a place near Gurdaspur, where five of the duo's friends joined them and gang-raped the woman in a house, the police official said.
The driver dumped the victim at a place near her village this morning, he said. The woman first went to her house and then came to the police station to file her complaint, he added.
A case of rape under section 376 of the Indian Penal Code was registered against the seven accused, Mr Singh said.
The five arrested have been identified as Daler Singh, Ravi, Jaswinder Singh, Jagpreet Singh and Satwant Singh, he said.
Teams have been have been formed to nab the absconding men, he said.
Police said the First Information Report (FIR) was registered this evening.
The woman would be sent for medical examination, the police said, adding the accused had confessed to their crime during preliminary interrogation.