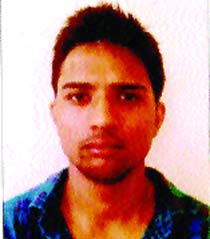 Delhi:
A couple in Delhi who got married in a secret ceremony at an Arya Samaj temple a year ago are still hounded by their families.
They eloped on June 16 and went underground. Before doing so, they moved separate applications to the Delhi Police and National Commission for Women (NCW), seeking protection from their parents.
In their applications they claimed that their parents were against their marriage and they might "kill them both".
Both families have filed separate cases against Isha and Gulshan at Lodhi Colony and Sarojini Nagar police stations.
The police said while Gulshan's family claimed that his life was in danger, Isha's parents have filed a missing person's report.
"Isha has written that her father wants to take her to their native place, Jhajjar, Haryana. She has expressed the apprehension that her family might kill her husband," said a police officer, referring to the plea filed by Isha.
The police are yet to ascertain the whereabouts of the couple.
Families of Isha and Gulshan refused to speak to MiD DAY but both clarified that they don't hold any grudges against the duo.