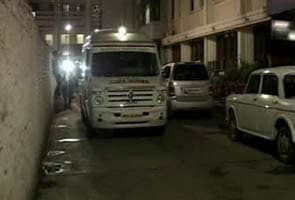 Nagpur:
Four days after she was kidnapped and raped in her village near Seoni in Madhya Pradesh, a four-year-old girl remains unconscious and in critical condition.
The man who kidnapped her has been arrested, but the alleged rapist remains missing.
Since Saturday night, when the child was flown in an air ambulance with her mother and uncle to a specialty hospital in Nagpur, Maharashtra, a team of six doctors has been working round the clock to save her.
The child is on ventilator and she has serious brain injuries.
Her inconsolable mother says, "I pray to God to return my daughter the way she was. What harm did she do to anybody? I am desperate to hear her voice." Her uncle said he was worried after looking at her condition.
The brutal assault cruelly coincides with the case of a 5-year-old in Delhi, also in hospital, also kidnapped and raped. In her case, doctors say that she is responding well to treatment and is now conscious and speaking to parents and doctors.
The man who rented his room near her parents has been arrested.
In Delhi and in other cities like Jammu, Patna and Bangalore large street protests gave voice to the growing anger and frustration over the relentless slew of sexual attacks on young girls across the country. In many of these cases, like that of the five-year-old in Delhi, families have alleged that the police refused to investigate the complaints.
Though new anti-rape laws were introduced after the fatal attack on the 23-year-old medical student on a moving bus in Delhi in December, activists point out that the recent cases suggest that in addition to police reforms and better implementation of laws, India has much soul searching to do over why its girls and women remain so vulnerable.