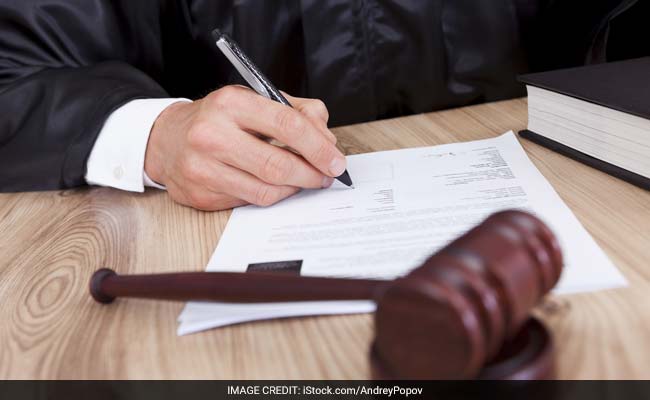 Thane:
A 57-year-old man, earlier convicted in a rape case, has been given two years of rigorous imprisonment by a court in Thane, Maharashtra, for molesting a girl in his neighbourhood.
District Judge SA Sinha in her order on Saturday pronounced Arif Ahmed Memon, a labourer, guilty under Indian Penal Code section 354-A (physical contact and advances involving unwelcome and explicit sexual overtures).
The judge also imposed a fine of Rs 500 on him.
According to the prosecution, on May 17, 2017, the accused touched the 12-year-old girl inappropriately while she was sitting outside her house in Bhiwandi.
The prosecution examined three witnesses -- the girl, her mother and the investigating officer.
The prosecution also informed that the accused was in 2010 convicted by a court in a rape case and served seven years in the prison.
After hearing both the sides, the judge observed that the accused was a repeat offender.
The prosecution proved beyond reasonable doubt the charges against the accused who needs to be sentenced, she said in the order.