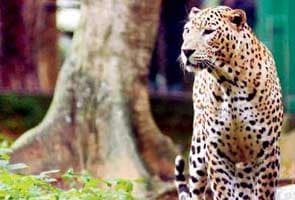 Mysore:
A leopard attacked and seriously injured a 60-year-old man here on Friday, police said.
Official sources said the leopard attacked Abdul Rehman Pasha when he went to a toilet in the auto-stand enclosure injuring him on his head, hands and legs.
Pasha was admitted to hospital, the sources said, adding his condition was stable.
The leopard was later trapped, tranquilised and shifted to Mysore Zoo, the sources said.
A day's holiday was declared for schools and colleges in the area as a precautionary measure, authorities added.