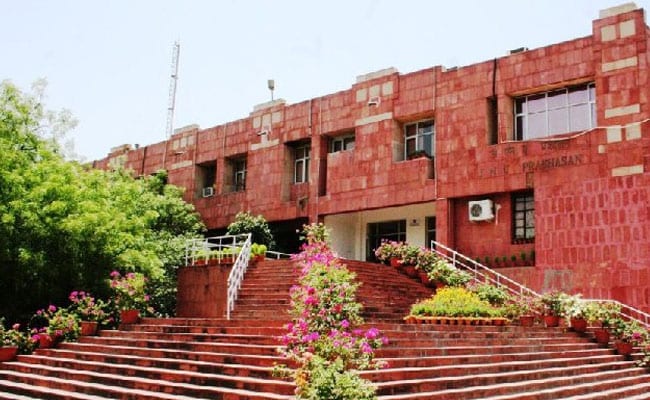 New Delhi:
Members of the Jawaharlal Nehru University student's union central panel have been slapped fines of Rs 10,000 each for "protesting" outside the administration block against the compulsory attendance move by the university.
Circulars issued by Chief Proctor Kaushal Kumar today asked the JNUSU president, vice president, general secretary and joint secretary to pay fines in 10 days.
"In a proctorial enquiry you have been found guilty of leading a protest demonstration near the staircase of the administration block. This act is violation of High Court ruling," one of the circulars said.
On January 4, students, led by JNUSU, had gathered in large numbers near the administration block to meet the vice chancellor and submit a memorandum against the compulsory attendance move.
The crowd, however, dispersed after they were denied permission and given an appointment date later.
JNUSU, in a statement, termed the issuance of circulars as "vendetta" against the student leaders.
"The administration is hyperactive in targeting student leaders and activists on the campus for the 'crime' of wanting to meet the VC. This is simple and clear vendetta against student leaders, and also highlights the fact that the VC doesn't want to meet the students," it said.