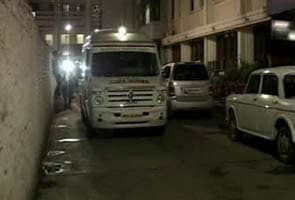 Seoni (Madhya Pradesh):
In Delhi, televised protest conveyed the capital's fury over the brutal rape of a five-year-old who is hospitalised at the All India Institute of Medical Sciences (AIIMS) and her condition improved today, said doctors.
In a small village near the town of Seoni in Madhya Pradesh, a group of residents also held a protest against the police which has so far failed to find the man who allegedly raped a four-year-old on Wednesday.
The girl was first kidnapped, then raped. The man who kidnapped her has been arrested while the alleged rapist is on the run. Police teams have been sent to Delhi and Bihar to find him.
The child was moved in an air ambulance this evening, amid concerns over her deteriorating health, to a hospital in Nagpur. The hospital authorities said she has been admitted to the emergency ward and her condition is critical. "She is undergoing tests. A team of 6 doctors is attending her," a spokesman of the hospital said.
According to news agency Press Trust of India, the man who allegedly raped the four-year-old worked at a power plant.
The state government said it will cover the expenses of the child's treatment.
In Delhi today, Congress president Sonia Gandhi, who visited the five-year-old's family at AIIMS, said in a strong statement that it is "time for action and not words".
That is the stand the government has repeatedly taken since a medical student was tortured and gang-raped on a moving bus in Delhi in December. She died two weeks later of her injuries. The government has introduced new laws since then with stricter punishment for sexual crimes against women but in India's cities and villages, the attack on young girls and women continues with relentless frequency and savagery.