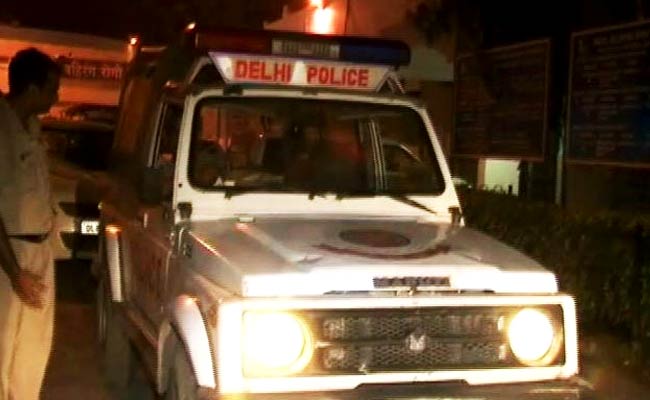 Highlights
A gang of five arrested by the Delhi Police for multiple robberies
Stolen articles worth Rs 6 lakh found in underground hideout: Police
10 cases of robbery cracked after the five were arrested: Police
New Delhi:
For two months a gang of thieves gave police a slip and went untraceable after every burglary. The trail went cold until on May 18, a special team of the Delhi Police led by senior officer Rohit Rajbir Singh caught one of them, while he was trying to escape after robbing a house in West Patel Nagar.
After interrogation the police on Wednesday, tracked down three more of his accomplices. The gang of five was arrested for allegedly carrying out a series of burglaries in central Delhi.
The five accused have been identified as Suraj, Ajay, Aslam, Jai Parkash and Rajender, who had set up an underground hideout near the Pusa Road roundabout in the capital. With the arrest of the five, the police have been able to crack ten cases of robbery in one go, and articles worth Rs 6 lakh, including 10 laptops, 10 mobile phones, six branded watches were recovered from the hideout.
The entry to the tiny underground hideout was a small square opening covered by a slab on the footpath, the police said. Pedestrians would walk over it without any suspicion. The entry was neatly connected to a small tunnel, which led to a tiny room where the stolen articles were kept. "They had constructed a temporary accommodation for themselves inside the tunnel itself including a toilet," the police said.
While three of them, Ajay, Aslam and Rajinder would often guard the hideout, Suraj was reportedly the break-in person. Their associate Jai Prakash, who is an autorickshaw driver, used to borrow three-wheelers from his colleagues in Aman Vihar, so that he wouldn't be tracked down. Jai Prakash had a rented accommodation in Sultanpuri from where he was picked up by the police.
The five would meet up in Pusa Road hideout where they planned the robberies, said the police. While Aslam, Ajay and Rajinder mostly stayed underground, Suraj and Jai Prakash were mostly engaged in finding buyers for the stolen articles.
(With inputs from PTI)