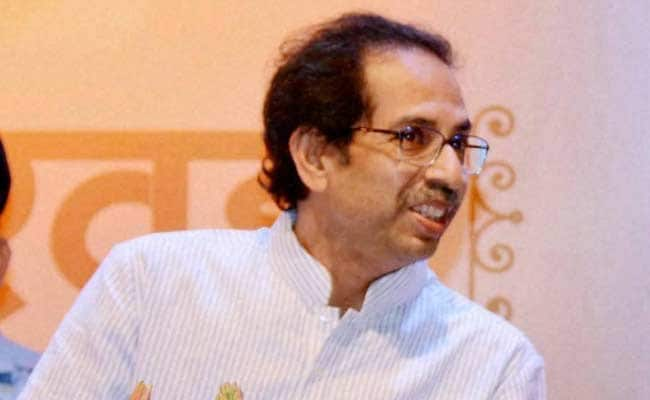 Pune:
The Maharashtra Pollution Control Board sealed a resort over "a series of lapse and irregularities", a move which the opposition claimed was carried out at the behest of Sena president Uddhav Thackeray who was staying at a nearby facility and was complained of loud music.
The pollution control board's action came after Mr Thackeray, who was "disturbed" by the loud music being played at a party being held at Evershine Keys Resort on December 7, complained to Maharashtra Environment Minister Ramdas Kadam, Maharashtra Pradesh Congress Committee spokesperson Sachin Sawant claimed.
The board issued the closure notice to the hotel, located at the famous Mahabaleshwar hill station, and disconnected water and power supplies.
"What has happened is unfortunate. The closure notice is a selective action apparently done at Uddhav Thackeray's behest," Mr Sawant said.
NCP spokesperson Nawab Malik said the action shows that Uddhav Thackeray and his son Aaditya Thackeray are not on the same page when it comes to late night entertainment.
"Aaditya is a strong proponent of night life, while his father is annoyed when a nearby hotel plays loud music at night," Mr Malik told news agency PTI. "The Thackerays have to decide what they want," the NCP leader said.
The sealing of the resort came after Shiv Sena workers objected to loud noise from the hotel, which was near a bungalow where Uddhav Thackeray was staying, he said.
Mr Kadam, a senior Sena leader, said the action was taken after the hotel was found to have violated environmental norms.
A pollution control board official said they had issued a notice to the hotel seeking their reply on a series of irregularities and violation of environmental norms and had given it three days to take corrective measures.
"But on account of non-compliance from the hotel management, on December 23, a closure notice was issued and concerned agencies were directed to snap water and electricity supplies to the hotel," the official said.
"The hotel's sewage treatment plant was not fully functioning. The hotel had more rooms than allowed and there was a violation of noise level," he said.
A Shiv Sena leader from Mahabaleshwar said that on December 7 some party workers had complained about loud music at the hotel, where a wedding was being held.
"Uddhavji with his family was staying in a bungalow near the hotel and people in the vicinity were inconvenienced due to the noise level. We asked the hotel authorities to bring down the noise, but they did not listen," he said.
"Police also asked them to reduce the noise level but they did not pay heed, so I contacted Ramdas Bhai (Kadam), and informed him about the same," he said.
Satara Superintendent of Police Sandip Patil said that after receiving a complaint of loud music and violation of noise level in the hotel, a police team was sent and a case was registered under the Bombay Police Act.
Mr Kadam said the action taken and the case which was lodged are not linked.
"We have been taking action against several hotels in Mumbai for not treating sewage water properly, not processing their waste properly and other environmental issues," he said.