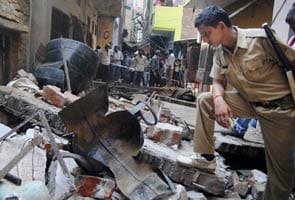 Kaushambi:
Five members of a family were killed when a thatched house collapsed in Kokhraj police station area in Uttar Pradesh's Kaushambhi, about 170 kms from the state capital Lucknow.
Two others were also injured when their house collapsed in Manmau village last night, police said, adding all the victims were sleeping when the incident occurred.
There were three children among those killed in the collapse. The others who were seriously injured were referred to a Allahabad hospital, police said.