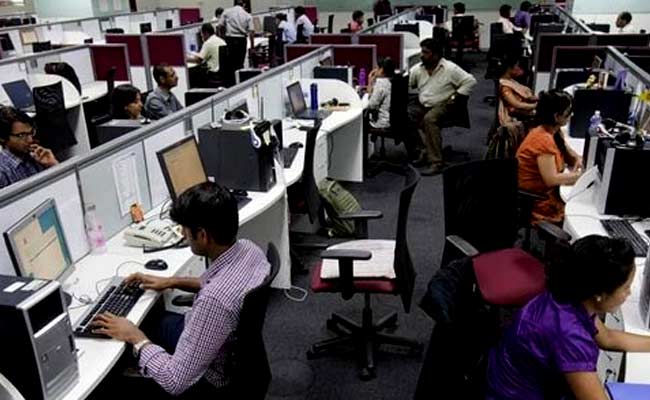 Indore:
A fake call centre was busted in Indore yesterday and 22 people were arrested for allegedly duping American citizens by posing as officials of the US Social Security department and threatening to block their security number (SSN) cards, the police said.
The "fees" collected by the callers from the gullible US citizens, mostly elderly people, were converted into Bitcoins, a virtual currency, they said.
The police suspect the fraudsters are in possession of SSNs, phone numbers and other confidential data of about 2.5 lakh US citizens, a senior officer said.
Prima facie, the gang has duped about 1,500 US citizens.
The kingpin of the gang has been identified as Vatsal Mehta, 25, a resident of Ahmedabad, DIG Harinarayanchari Mishra said.
He said Vatsal Mehta was running the racket under the garb of a call centre in Indore's Lasudia locality.
"The gang members used to pose as officials of the US Social Security Department and call up the US citizens, especially the elderly people who have little technical knowledge, through a special software," Mr Mishra said while explaining the gang's modus operandi.
He said the gang members used to tell the potential targets that their SSNs will be blocked soon as the officials have detected "criminal use of SSNs and other irregularities".
"The callers would then demand fees from the targets if they wanted their SSN to remain operational," the DIG said.
He said most of the gang members hail from Gujarat and hold degrees in engineering and management.
Mr Mishra said the US citizens lost USD 400 to 5,000 in the scam.
"The amount received from these US citizens was converted into Bitcoins before it was converted into Indian currency and received in Ahmedabad through hawala (route)," the DIG said.
More than 30 computers, laptops and other gadgets were recovered from the possession of Vatsal Mehta and 21 others, he said.
Mr Mishra said the gang members used the caller ID spoofing technology to mislead the US citizens into believing that the calls were being made from local phone numbers.
He said the gang members were trained in Mumbai to speak in the American accent with the help of a woman, adding that the police suspect some of the gang members were operating from other countries.
The DIG said various international agencies have been informed about the matter by the Indore Police and further investigation is underway.
In October 2016, a multi-crore fake call centre scam was busted in Thane. US-based taxpayers were allegedly conned in the telefraud.
The racket, which operated in the city since 2013 through half-a-dozen call centres, targeted at least 15,000 US-based tax payers.
A US court had convicted 21 Indian-origin persons in the multi-million dollar scam.