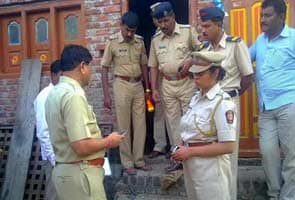 Beed district, Maharashtra:
A terror angle has been ruled out into a radio set explosion that happened in Beed district of Maharashtra yesterday, sources have said. The explosion had left four members of a family severely injured.
While the explosion was being feared as a parcel bomb, teams from the Maharashtra Anti-Terror Squad and the National Investigation Agency (NIA), which handles terrorism cases, visited the spot and after thorough inspection, sent the samples for tests to the forensic science lab. While those results are awaited, sources say prima facie it appears the blast happened due to batteries exploding.
Bus conductor AR Nimbalkar had reportedly found a parcel containing the radio on a bus from Mumbai to Ambejogai yesterday. The 35-year-old conductor took the parcel home, opened it and tried to switch on the radio after putting batteries inside it, triggering the explosion.
"The conductor told us he saw a parcel in the bus and took it home. When he tried to open, it exploded. We are trying to find out the components of the radio set," said Beed Superintendent of Police Dattatreya Mandalik.
Meanwhile, Mr Nimbalkar, his wife Usha, 30, mother Kusum, 53, and two-year-son old Kunal have been shifted from a hospital in Beed to Mumbai's JJ Hospital. They have reported to have suffered severe eye damage.
"The conductor has lost four fingers in both hands and has a fracture as well. He has multiple injuries. Both his eyes have suffered 70-80 per cent damage. His wife and children too have eye injuries," said Dr Satish Chauhan who treated him in Beed.