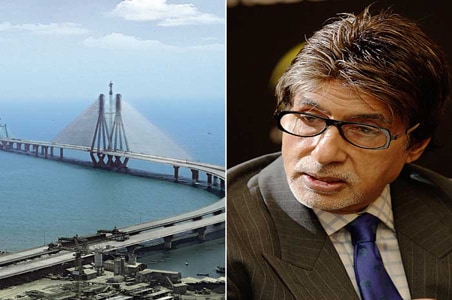 Mumbai:
Coming out in defence of old friend Amitabh Bachchan, Shiv Sena chief Bal Thackeray said on Saturday that the actor has done nothing wrong by attending the inauguration of the second phase of the Bandra-Worli Sea Link. (
Watch: Bachchan to NDTV on Sea Link and other controversies
)
"Amitabh hasn't committed a crime by attending the event," Thackeray said in an editorial in party mouthpiece 'Saamana'.
Lambasting Congress for "treating the actor as an untouchable", Thackeray said "Shah Rukh Khan, who took cudgels on behalf of Pakistanis, will do for Congress, which is allergic to Amitabh." (
Read: Sea Link row: Congress humiliates Amitabh Bachchan
)
"Amitabh attending the function only added to the prestige of the event," Thackeray said on the actor sharing the dias with Congress leaders at the sealink function.
Bachchan is not a thief, dacoit or a terrorist, Thackeray said.
The presence of Bachchan at the inauguration of second phase of the Sea Link a couple of days back had sparked a controversy with Congress leaders from Mumbai taking objection to Chief Minister Ashok Chavan sharing platform with the actor who is a brand ambassador for BJP-ruled Gujarat. (
Watch: Asked about Big B, Jaya Bachchan loses her cool
)
"Amitabh is targeted because he is brand ambassador of Gujarat. Ambani and Tata who live in Mumbai have invested heavily in Gujarat. Will anyone from Congress ask them why were they investing in Narendra Modi's Gujarat," Thackeray said.
The actor belongs to the nation and will remain so, he said.