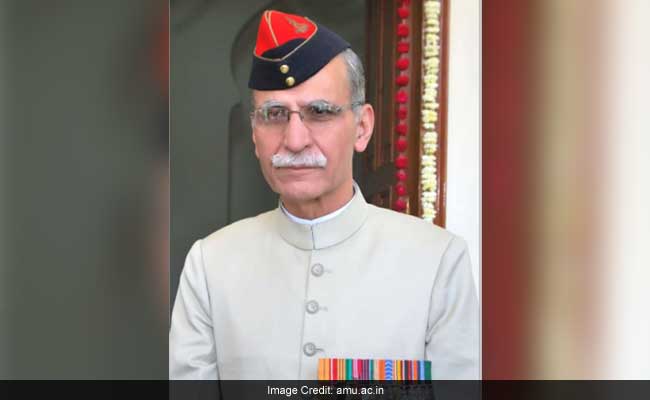 Aligarh:
Aligarh Muslim University Vice Chancellor Zameer Uddin Shah today claimed a smear campaign was being launched against him by "disgruntled elements", following last week's violence at the campus that left two people dead.
Lt. Gen Shah (Retd) has been accused by the university's teacher association of failing to control the criminal gangs in the campus in the past couple of years.
In an open letter, Lt. Gen Shah (Retd) said if charges against him are proved, he will have "no moral authority to continue to remain at the helm of this great seat of learning".
It was even more unfortunate, he said, that the "internal disturbance" had come at a time when the university was facing a "major threat" to its identity as a minority institution.
He said the university was making progress towards becoming a top institution, even as "inimical parties are making an attempt to take away this institution from those who established it."
"The deplorable events at the campus are a grievous blow but not a mortal one," Lt. Gen Shah (Retd) said
He said the university would be introducing strict guidelines for maintaining discipline in all halls of residence, and announced that after 12 midnight all entry and exit points in the campus "would henceforth be closed".
The AMU Teachers Association also alleged that last week's violence was the fallout of a "power struggle" within the university administration.
A large number of unauthorised occupants in different hostels of the university, including some expelled students, were getting "patronage" from some sections within the university administration, it alleged.
The teachers body said that the violence was a fallout of accumulated mishandling of university affairs, "including gross violation of norms and procedure" by the administration.
Two persons were killed in violent clashes between two groups on the campus last Saturday following which Rapid Action Force was deployed.