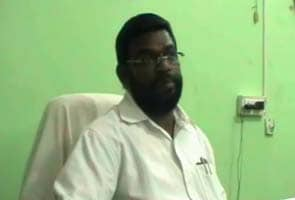 Ranchi:
The Education Minister of Jharkhand has a rather embarrassing problem -both his children have failed their Class 12 exams for the last two years.
So the minister, Baidyanath Ram, wants the head of the organization that conducts the exams, to be fired. Lakshmi Singh heads the Jharkhand Academic Council. She is an IAS officer who has served in the recent past as Chief Secretary of the state, and chaired the Jharkhand Women's Commission.
Mr Ram has written a letter to Jharkhand Chief Minister Arjun Munda, calling Ms Singh's handling of the academic council high-handed and asking for her removal from the post. Mr Ram also says in his letter that he does not want to be part of the Jharkhand government any more if his letter is not acted upon.
Ms Singh has hit back, saying that Ram is free to leave the government, and that she can only be removed by a proper procedure and not on the whims and fancies of an individual minister.
For now, Chief Minister Arjun Munda has not acted upon his education minister's letter.