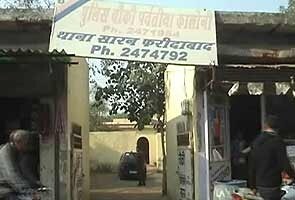 Faridabad:
Two girls in Faridabad sustained burn injuries after an unidentified person allegedly threw acid on them on Monday.
Police said that the incident took place in the afternoon when the girls, both high school students, were on their way home from school.
The girls were rushed to a nearby hospital by passers-by. "The man who threw acid on us seemed to be old and was wearing dark glasses," one of the girls has told the police.
A case is being registered by the local police and a drive to apprehend the culprit has been initiated.
Recently, the Supreme Court asked the Centre to call a meeting of all states on acid attacks and submit a report within 6 weeks. The court directed the Centre to convene a meeting of Chief Secretaries and Home Secretaries of all states to decide on banning the sale of acid and the treatment, rehabilitation, and compensation of acid attack victims. The apex court also said a separate fund for compensation for victims should also be discussed at the meet.