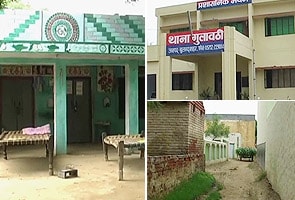 Bulandshahr:
A Noida-based woman was allegedly murdered by her relatives in her native village in Bulandshahr for marrying in a different caste, in a suspected dishonour killing case.
Acting on a complaint, Noida police recovered skeletal remains, believed to be of victim Sangeeta, from a field owned by her family in village Barmadpur and arrested four of her relatives, including a woman.
According to Superintendent of Police, city, JK Shahi, 22-year-old Ravindra, who is a dalit and had recently married Sangeeta, had lodged an FIR with Sector 58 Noida Police apprehending threat to her life from her family members.
Sangeeta, 20, who belongs to the Gujjar community, had been taken to her native village by her relatives on the promise of arranging a formal wedding function.
The two hailed from the same village and worked together in a company in Sector 62 in Noida.