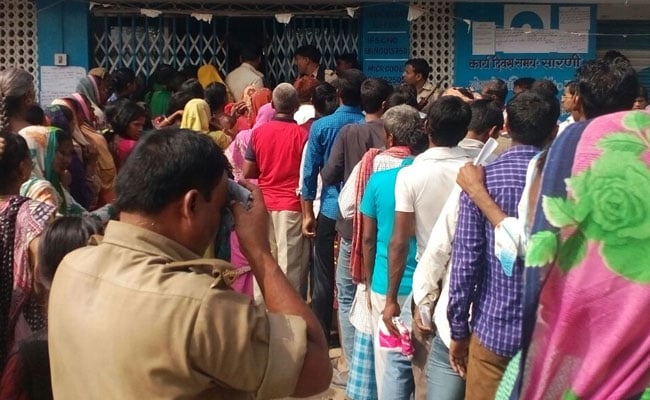 Solapur, Maharashtra:
At least two persons were injured when a drunk driver rammed his car into an ATM queue in Solapur city in Maharashtra on Friday, an official said.
According to police officer Milind Kore, the incident occurred around 10 am when there was a long queue of people waiting to withdraw cash at the Bank Of Maharashtra ATM in Ataar area.
Suddenly, a speeding car crashed into the queue. As the injured fell, others fled in panic.
The furious bank customers and others dragged out the driver and hammered him before handing him over to the police.
Identified as Santosh S Malage, 34, the accused is reportedly the driver of a local politician, Subhash Chavan.
The injured have been admitted to a hospital.