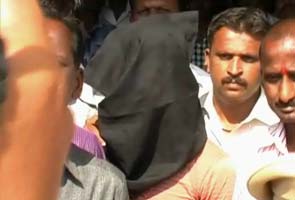 Solapur:
The horror stories of rapes just keep getting worse. This time, it's a 13-month-old child who was raped by a teenage boy in Solapur in Maharashtra.
The incident occurred on Thursday afternoon when the accused, a 19-year-old construction worker, picked up the girl from her house and raped her. He then returned the child to her mother, saying that he was trying to pacify the baby as she was crying.
Later, the victim's mother noticed bruises on her daughter's private parts. The parents of the girl then lodged a complaint with the local police station.
The accused has been arrested and will be produced in a court today.
The shocking incident comes close on the heels of a string of rapes in Haryana within a month, where most of the victims were Dalits.