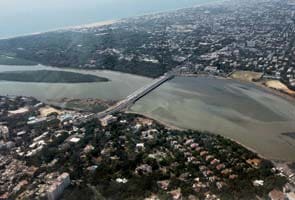 Chennai:
Tamil Nadu's capital Chennai, formerly known as Madras, turned 375 today.
From a stretch of no-man's land in 1639, it has grown to become a major industrial, business and cultural centre.
It was on this day in 1639 that British administrator Francis Day along with his superior Andrew Cogan struck a deal with the Vijayanagar empire to acquire a stretch of no man's land.
That stretch of land went on to be become Madras, today known as Chennai, the capital of Tamil Nadu.
The British first built a fortified 'factory' on this land which was named on St.George's birthday April 23, 1640 as Fort St George.
This is now the seat of power in Tamil Nadu, according to historian S. Muthiah's "Madras: Its past and its present".
But it is not that there were no towns and villages before the Britishers set their foot on the Coromandel Coast.
The region had temples dating back to eighth century including the Parthasarathy temple in Triplicane, the Kapaleeswarar temple in Mylapore and the Marundeeswarar temple in Thiruvanmiyur - all in Chennai.
With the East India Company beginning to acquire villages, Madras grew. For a brief period (1746-49), Fort St George fell into the possession of the French. It was restored to the British under a treaty.
After that there was no looking back for the East India Company, which laid the foundation for the British empire in India.