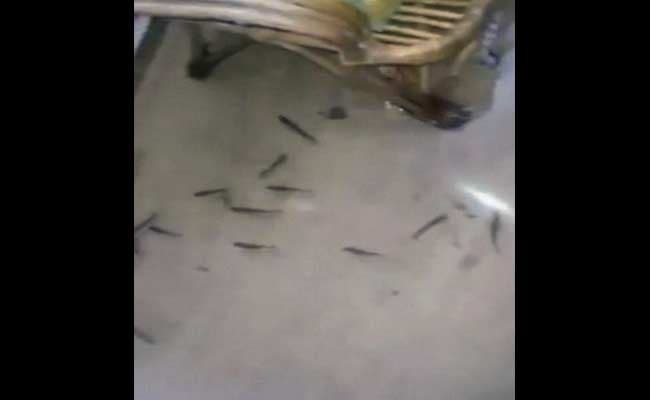 Chennai:
Fish and tadpoles swimming on the first floor of a house in Chennai illustrated chaos in India's fourth largest city, which is flooded after the worst rain in a century.
In parts of the city submerged in waist-deep water - or neck-deep in areas like Annanagar - leeches and snakes have become a big worry for residents.
Nithya Kalyani Temple at #Mamalapuram#chennairains#chennairainupdates#tnrainspic.twitter.com/DzdhYeW6Vt

- Mahesh Kumar (@maheshkumarse) December 1, 2015
In the circumstances, rumours of crocodiles running loose were denied emphatically by the Madras Crocodile Bank Trust.
"There have been no escapes. Please don't believe the rumours. All our crocs are accounted for. #safe #rumours," tweeted the trust, assuring that its staff was working round the clock to watch the animals.
"Safety is our number 1 priority. Please don't spread panic in a city which is reeling with many troubles," said the organisation.
The trust explained that its security measures are fool-proof. A wall is built all around the crocodile farm.
The Chennai zoo is flooded, apparently for the first time ever. Officials were forced to walk four km to reach it. Heavy rain has damaged a 40-year-old wall around the zoo but officials said all animals are safe.
There are over 150 animals in the zoo, including 46 endangered species. Officials denied that animals were out of their cages because of the flooding.