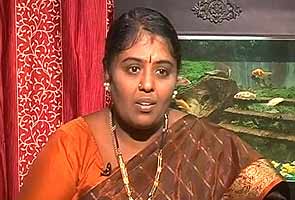 Chennai:
After working for eleven years at a renowned school in Chennai, a teacher was sacked last year for allegedly saying a multi-faith prayer.
S Abirami, who taught chemistry at the SBOA School and Junior College, a school run by the State Bank of India Officers' Association, says she was suspended the same day she said a multi-faith prayer before her students took their board exam. She claims the prayer was unacceptable for the school as 'it has a tacit Christian prayer in place'.
"What's wrong in an all religion prayer? We teach children about secularism and democracy. First, I said Hindu prayer, then a Christian prayer, and then an Islamic prayer. The same day they issued me suspension order on false charges of manhandling a colleague," Ms Abirami said.
However, the school claims it follows a secular prayer which is not related to any specific religion. "Our school follows secular prayers. The teacher clearly violated our principles and misbehaved. We had no option but to dismiss her," a senior member of the association that runs the school said on condition of anonymity.
Five years ago, the school had suspended Ms Abirami on disciplinary charges. But a court ruled in her favour. She says the latest development is a vendetta by the school.
Ms Abirami now works in another school for a third of her earlier salary and hopes she will get justice when the Central Board of Secondary Education or CBSE hears her appeal.