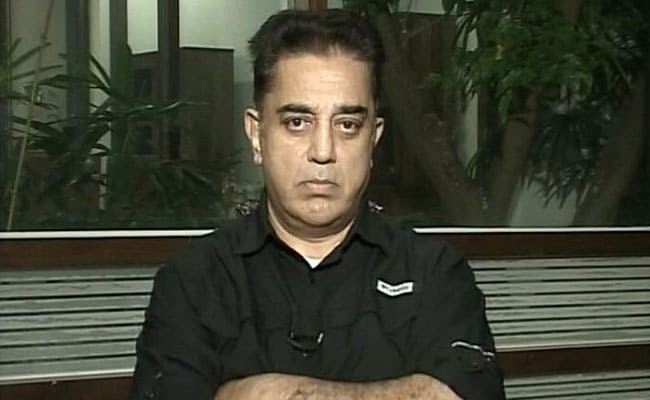 Chennai:
Actor Kamal Haasan, in a hard hitting column in a Tamil magazine, alleged that money power was behind TTV Dhinakaran's win in the RK Nagar bypoll. The actor criticised people for electing Dhinakaran saying, "They chose an independent highest bidder". The sidelined AIADMK leader hit out accusing Kamal Haasan of maligning voters.
Kamal Haasan described the bypoll, held after the death of former Chief Minister J Jayalalithaa, as a "stain" on Indian democracy and without naming Dhinakaran, the veteran actor said the bypoll win was a "purchased" one. He said, "I won't call this purchased win even a scam...this is a day light crime."
Amidst accusations of money distribution by rival sides, Dhinakaran who contested as an Independent, had defeated the ruling party candidate E Madhusudhanan by a margin of 40,000 votes, giving a jolt to Chief Minister Palaniswami.
The actor recalled Election Commission cancelling the RK Nagar bypoll when it was scheduled in April last year after complaints of bribing voters. Dhinakaran was the ruling party candidate then but was later sidelined by the Palaniswami and his cabinet colleagues. The Chief Minister and his deputy O Panneerselvam, who was then a rebel leader, merged their respective factions in August last year.
Dhinakaran said the actor's charge was "strongly condemnable, it doesn't befit his age and experience. Under the garb of attacking the winner, he is attacking the voters...Whether you accept or not, people of RK Nagar have voted for me". Questioning whether Kamal Haasan was a "judge" or "God", Dhinakaran said the actor should have contested the bypoll to face the reality. And hitting out at the actor's political ambitions, Dhinakaran asked "can such people survive in politics. Politics is not some scripted movie where one can mouth dialogues written by someone else"