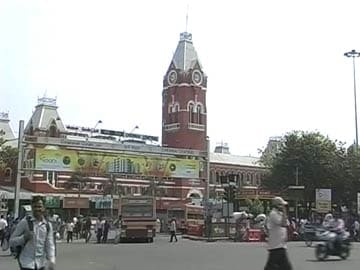 Chennai:
Chennai is gearing up to celebrate its 375th birthday, popularly called Madras Day on the 22nd August.
Already week long activities have begun, celebrating the colonial heritage of one of India's oldest Metropolitans.
It was on August 22nd in the year 1639, the British East India Company bought a piece of land in what was then called Chennapattnam from the local Nayak rulers. The British built a fort facing the sea, in what is today known as the Marina beach, for their merchant activity.
Soon, this settlement turned a hub to become the George Town which later developed into Madras city. In the year 1996 the Tamil Nadu Government renamed Madras as Chennai in tribute to its earlier name of Chennapattnam.
Over the next few centuries Madras became a key centre for education, health care, art, music, cinema, IT among others and Madras Day celebrates the city's past and present.
It was an idea given shape in 2004 by the city's well known historian Mr Muthiah, journalist Sashi Nair and publisher Vincent D' Souza.
The Chennai Corporation is not officially part of this celebration. Senior officers say the local body is not keen on celebrating the colonial heritage of the city.
However over the last ten years several schools, colleges, heritage groups, hotels and business houses have joined hands to make this a part of Chennai's Calendar.
The Madras Day menu has a variety of events catering to all sections and age groups in a bid to help them explore and appreciate the old city. These events include bicycle heritage rides, film screenings, vintage photo exhibitions, heritage walks, quizzes and photo walks.
On Sunday, owners of around hundred heritage cars in the city kick-started the celebrations by showcasing their vintage beauties which once graced the roads of old Chennai.
The week-long event will end with a huge heritage rally marching through the city.