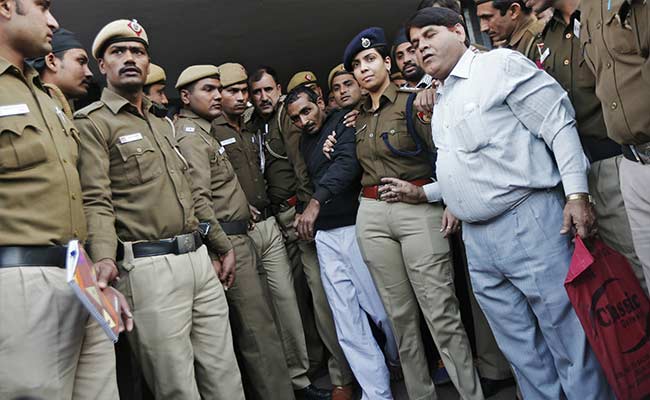 New Delhi:
Uber, the app that allows users to hail taxis, has been banned by the Delhi government after one of its drivers was arrested for rape.
Here are the latest developments in this story:
The arrested driver, Shiv Kumar Yadav, appeared in court on Monday and was remanded in custody for three days. He was arrested on charges of raping a woman three years ago but was later acquitted, police said.

"Keeping in view the violation and the horrific crime committed by the driver, the transport department has banned all activities relating to providing any transport service by the uber.com," special commissioner Kuldeep Singh Gangar said.

Yadav, 32, has allegedly confessed that he drove the woman to an isolated part of the capital after he saw her sleeping in the car. The police says he has revealed that he threatened to insert an iron rod into her if she tried to fight him.

That is a chilling throwback to the December 2012 fatal gang-rape of a young student on a Delhi bus, a crime which ignited huge street protests and anger about the safety of women. The men who raped the student had assaulted her with an iron rod.

After the sexual assault, Yadav drove toward the woman's neighbourhood in North Delhi and abandoned her on the road, he has reportedly said in his confession.

The Delhi police says that Uber appears to have ignored the standard procedures for private cab services in the city. GPS had not been installed in the taxi and police background checks were not conducted on the driver.


A statement by Uber CEO Travis seemed to put the blame partly on Indian authorities. "We will work with the government to establish clear background checks currently absent in their commercial transportation licensing programs," he said.

Yadav, who was signed on by Uber six months ago, was arrested in his village in Uttar Pradesh on Sunday evening. He had abandoned the taxi he owned a day before that.

An Uber app on Yadav's phone was the only way for the company to track his location. Yadav switched off his phone. That's all it took to allow him to disappear off Uber's map.

Three years ago, Yadav had been booked on rape charges as well and had spent 7 months in jail. Police said he was reportedly acquitted then.