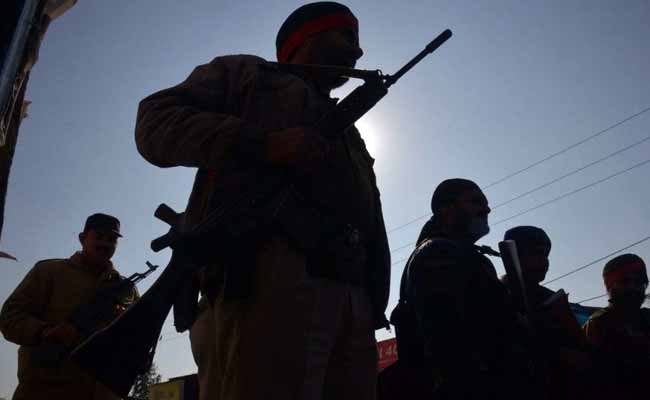 New Delhi:
Pakistan Prime Minister Nawaz Sharif held a second high-level meeting on Friday in as many days and reiterated his country's commitment to cooperate with India on investigating the Pathankot air base terror attack.
Following are the 10 latest developments in this big story:
The meeting was attended by Pakistan's Army chief General Raheel Sharif, apart from senior ministers and its National Security Adviser Nasir Janjua.

Also at the meeting were a senior officer of Pakistan's Inter-Services Intelligence and its Director General Military Operations.

After a meeting on Thursday, PM Sharif ordered an investigation into evidence provided by India of the Pathankot attack by six Pakistani terrorists believed to belong to the Jaish-e-Mohammed terror group, a media report said.

The evidence has been handed over to Pakistan's Intelligence Bureau chief Aftab Sultan for further action, the report said.

At Friday's meeting, Prime Minister Sharif re-affirmed Pakistan's strong condemnation of terrorism and its commitment to eradicate terrorism from the region.

Pakistani media reports said the meeting expressed confidence that the two neighbours would remain committed to "sustained, meaningful and comprehensive dialogue" building on the goodwill generated through meetings between their Prime Ministers.

India has indicated to Pakistan that crucial talks between the Foreign Secretaries of both countries are unlikely to go ahead next week unless Pakistan delivers "prompt and decisive action" on the evidence it has given.

The evidence furnished by India includes intercepts of phone calls made by the six terrorists. Ammunition and other equipment recovered from them after they were killed was made in Pakistan.

PM Modi firmly told Mr Sharif on the phone earlier this week that India wants to see urgent action taken against those who conceived and executed the attack.

The attack in Pathankot, where India keeps fighter jets and attack helicopters, came just a week after Prime Minister Narendra Modi made an unscheduled visit to Pakistan to meet Mr Sharif, a demonstration of the leaders' commitment to speeding up a rapprochement after months of bilateral tension.